Welcome foolish mortals... I am your host, your ghost host, with a stylish coat!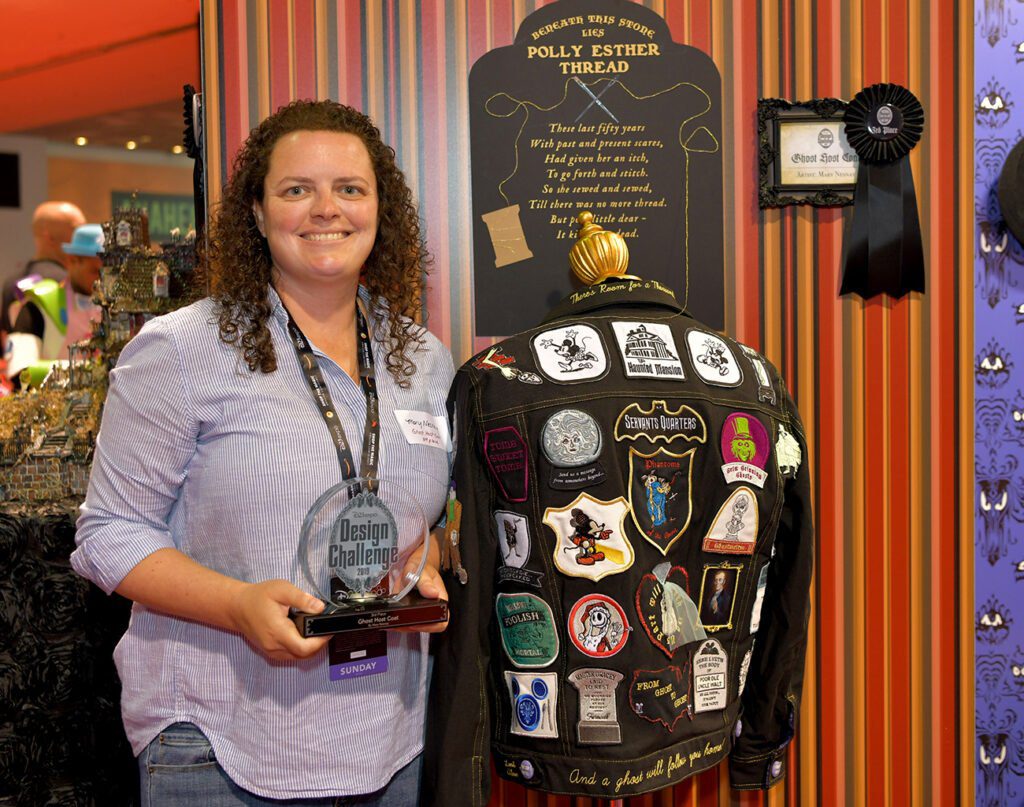 So thrilled to have placed third in the 2019 D23 Design Challenge honoring the 50th Anniversary of the Haunted Mansion. The jacket had 45 embroidered patches with over 1 million stitches sewn. My piece will become a permanent part of the Disney Archives! I still can't believe it… I met so many talented artists and wonderful D23 cast members at the expo. I will treasure this moment always.
The jacket was sewn with the infamous purple wallpaper as the lining. On front, the stretching paintings actually stretch out of hidden pockets. Of course there is a Disney name tag "Ghost Host" from regions beyond. Specialty threads such as glow in the dark, holographic, and metallic were used. Applique techniques were used for the groundskeeper and his faithful dog. Redwork stitching can be seen in the cemetery busts patch. The Master Gracey portrait is a lenticular postcard which changes from man to ghost. Madame Leota is actually inside a "glass ball". And the hatbox ghost has his head disappear when the lights go out. The collar reads: "There's room for a thousand…" and when flipped, underneath says "Any Volunteers?". The cuffs read: "There's no turning back now". And lastly, the waistband reads: "And a ghost will follow you home…"
So much time went in to planning each detail, how to digitize each patch, and then finally sewing them all out. Lots of fun throughout the entire process… except the reaching deadline! (no pun intended)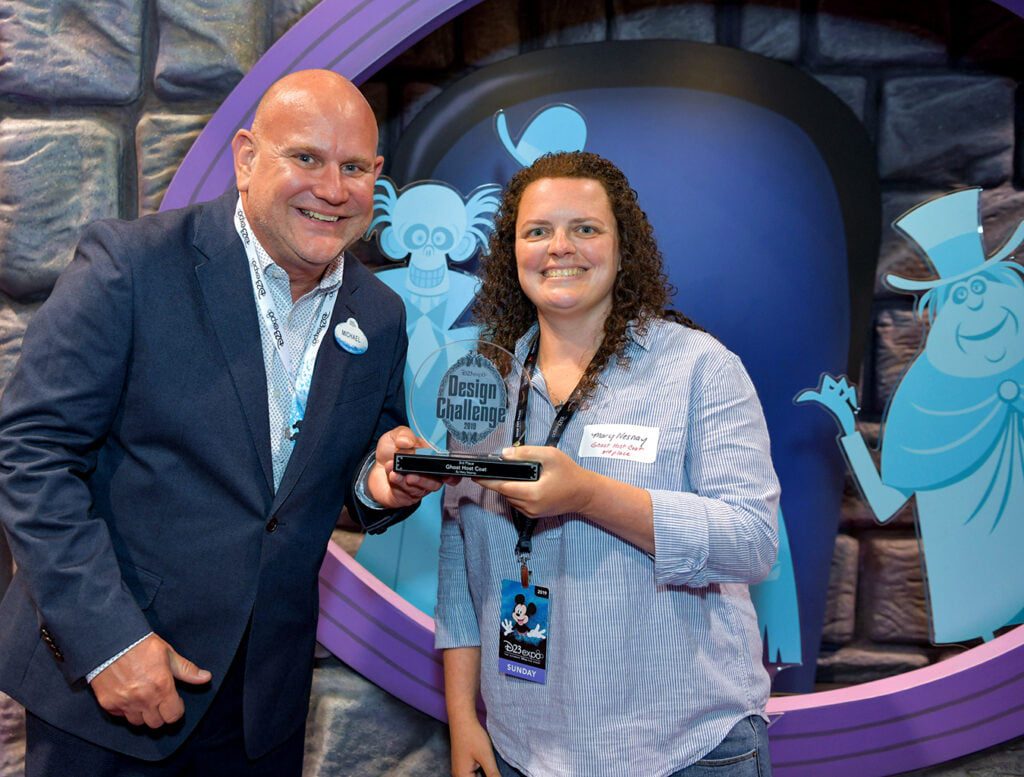 But perhaps the greatest part was writing my own tombstone poem which captured the essence of the Haunted Mansion Attraction.

Beneath This Stone Lies:
POLLY ESTHER THREAD
These last fifty years, with past and present scares,
Had given her an itch, to go forth and stitch.
So she sewed and sewed, till there was no more thread.
But poor little dear – It killed her dead.