Please send us an e-mail titled "Digitizing Quote" with the following information for a quote (allow 1-2 days for a reply.):
an image of your artwork
final size of embroidery design
what fabric/product it will be sewn on
any special notes/instructions
due date, if applicable


Please e-mail Mary: [email protected]
Once we agree upon the timeline and price, you will receive an invoice. After the invoice is "paid in full", the digitizing process will begin. You will then be emailed your file(s) when they are completed.
All designs are machine tested and a photo of the "sewout" is provided to the customer. We also suggest sewing out a test sample before sewing on your actual end product. Heritage Cards, LLC | Girl with a Star-Spangled Heart are not responsible for damage to blanks and/or machine(s)/equipment. If there is an issue or question, please contact us at: [email protected]
*Please refer to all terms & conditions.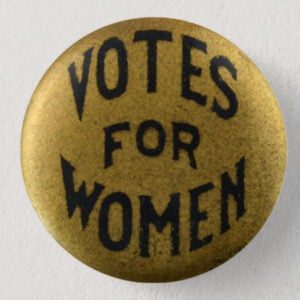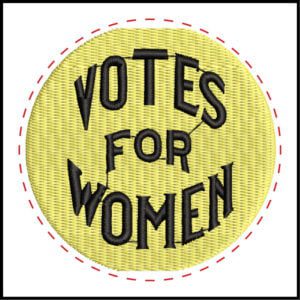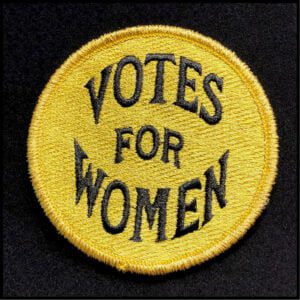 *All quotes vary on design complexity.
The following is a generic example of a digitizing quote.
Artwork and details provided on a Monday. Quote sent back by Wednesday.
Votes for Women Patch Information:
Size: 3″
Fabric: Twill/Cotton blend
Notes: Want background sewn out in gold; need a patch shape template; need letters digitized, do not use an embroidery font
Due date/needed by: in 1 week
Quote:
File turn-around: 1 day
Formula = $10/1,000 stitches (lettering = 3,170*) + $10 fill background setup + $10.00 normal shape patch template
Stitch Count: 12,306
Trim count: 2 (1 gold background, 1 black text)
Patch File Trims: 3 (1 placement; 1 tack-down; 1 border)
Price Estimate: $50.00 (patch template included) or $40.00 (no patch template)
*We round up or down at the 400 mark. If it's under 3,401 = $30  |  over 3,400 = $40.